Merrick Bank Double Your Line® Mastercard®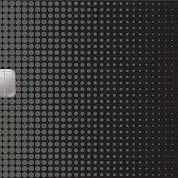 Credit Card Info
Credit Needed
Bad Credit
Fair Credit
Good Credit
Merrick Bank Double Your Line® Mastercard®
Credit lines range from $500-$1,350 which double to $1,000-$2,700 after your account qualifies. No security deposit required.
Double your credit line by making at least your minimum payment on time each month for the first 7 months your account is open.
See if you are pre-approved within minutes, without affecting your credit score.
Build or rebuild your credit. As you pay your bill every month, we report to all three major credit reporting agencies.
Get your FICO® Credit Score for free each month.
Fraud coverage if your card is lost or stolen. Access your account 24 hours a day, 7 days a week. Get help staying on track with Auto Pay and account alerts.
Card issued by Merrick Bank, Member FDIC.
See all terms and conditions.
User reviews
There are no user reviews for this listing.